Secure payment
Remote payments by credit card are made by communicating your CB number, its due date and its cryptogram (3-digit visual code on the back of the card). Our payment pages use the 2048-bit SSL (Secure Socket Layer) v3 encryption technology that secures all the information you enter by encrypting it, making it inaccessible to the merchant from whom you are making your purchase as well as to potential customers. fraudsters.
The payment solution is also certified PCI DSS by Visa and Mastercard to guarantee the security and confidentiality of the payment data. PCI DSS is an international security standard granted by an independent organization that regularly audits over 250 security checkpoints.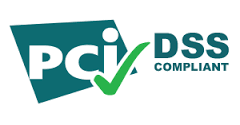 As part of the fight against fraud many commercial sites strengthen the protection of your online payments by joining the 3D SECURE program developed by Visa and Mastercard.

As part of the encryption of our payment pages the url address contains the prefix "https: //" (the "s" meaning secure).
The appearance of a padlock in the lower right corner of your web page also symbolizes this security process.

They are easily recognizable by these 2 logos
which appear on the payment page


An additional check takes place at the time of your payment, a window opens and asks you to enter your 3D Secure code. The latter allows you to authenticate and to make sure that it is indeed the declared holder of the CB that makes the payment.
So even if your bank details were stolen or collected in any way, they could not be used without knowing the authentication code.